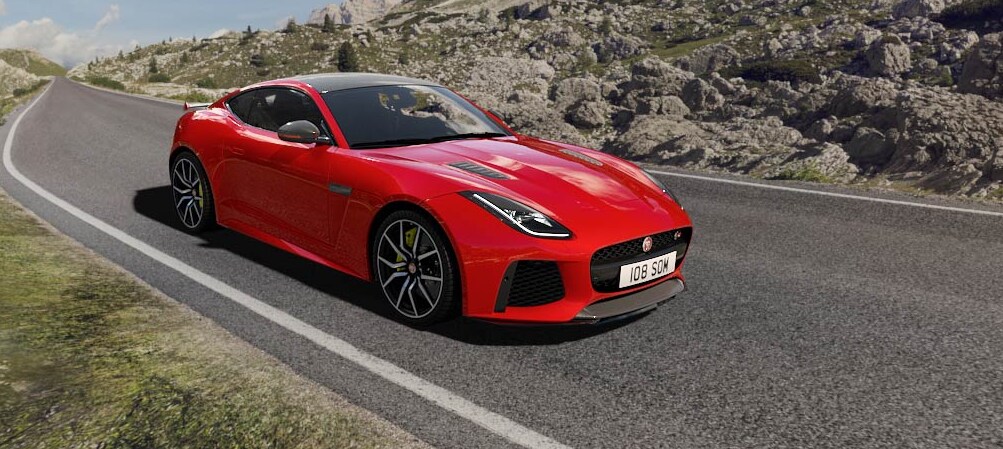 The 2018
Jaguar F-TYPE
follows in its predecessors' footsteps, striking a confident balance between classic styling and bold performance. Entering its fifth year, it comes in for an ever-so-slight set of cosmetic updates along with a few other changes of more substance. One of these is a new base model, available in both coupe and convertible versions, that's powered by a four-cylinder engine.
The thought of a four-cylinder engine under the hood of the company's flagship might raise a few eyebrows, but this is no ordinary engine. It's the modular 2.0-liter turbocharged Ingenium inline four-cylinder engine found in the Jaguar XE and
Jaguar XF
, but with a twist: it's tuned for 296 horsepower and 295 lb-ft of torque.
That's 56 more horsepower and 44 lb-ft more torque than is found in the Jaguar sedans. Thanks to the higher output and the Quickshift eight-speed automatic transmission, it also shaves a tenth of a second off the other cars' zero-to-sixty times.
The other changes you'll notice this year are slight tweaks to the bumpers and air intakes for each trim level (to better differentiate them), a new version of the Jaguar InTouch Pro infotainment system, and a more robust set of active safety technologies.
When you have what's widely acknowledged as one of the most attractive production cars on the planet, you approach any updates with a careful hand. That's precisely what we're seeing with the 2018 Jaguar F-TYPE.
For more information on this and other 2018 Jaguar models — including the Jaguar F-TYPE R-DYNAMIC and the limited edition 2018 Jaguar F-TYPE 400 Sport — feel free to call 877-820-6925 or visit Byers Jaguar at 401 North Hamilton Road in Columbus, OH today.