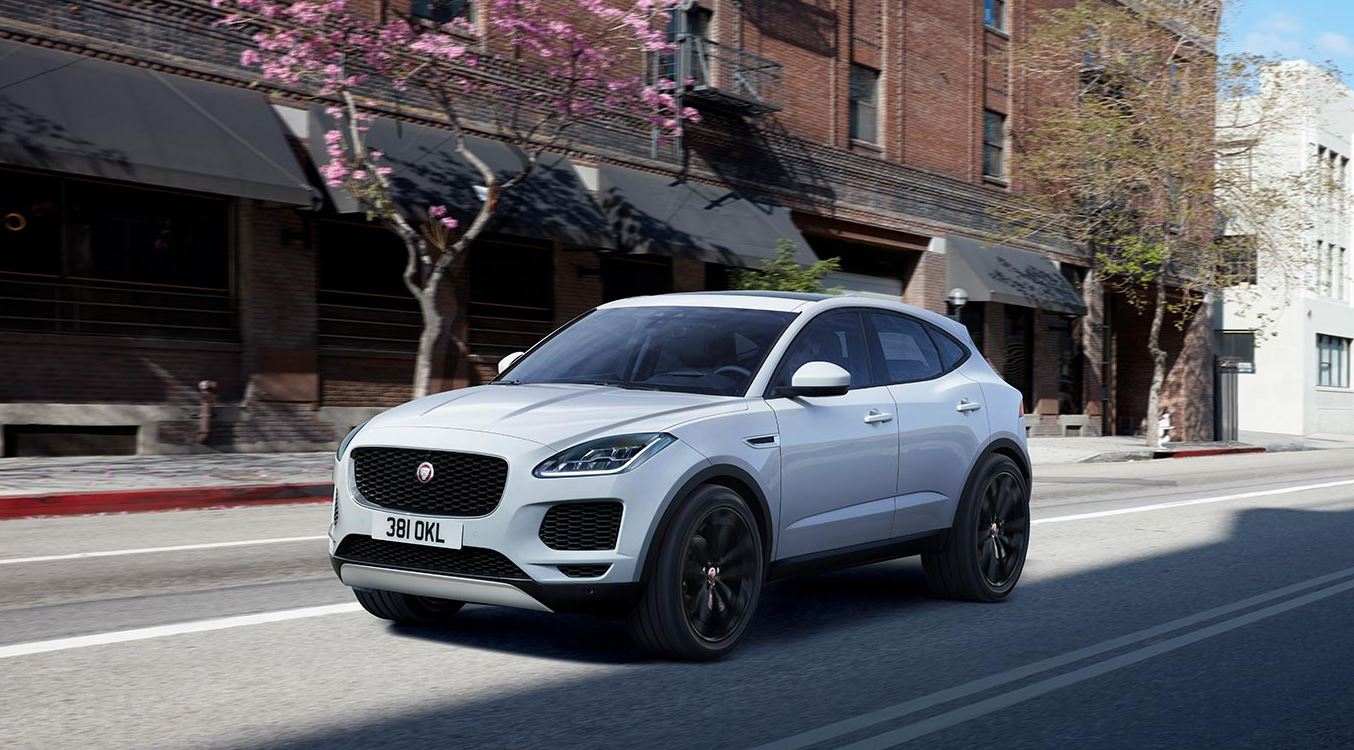 The old advice to strike while the iron is hot isn't lost on Jaguar. The
Jaguar F-PACE SUV
is a smashing success at Byers Jaguar, and speculation ran rampant that there'd be more SUVs in the pipeline. Names, powertrains, specifications, and other details have circulated through the 'ol rumor mill for more than a year now, but the confusion is starting to clear and the picture's coming into focus. At least two new Jaguar SUVs look certain for the near future.
The first of these, it was thought, would be called the Jaguar E-PACE, with the "E" symbolizing its electric powertrain. Then Jaguar shocked the world when it showed the Jaguar I-PACE concept, which took advantage of the smaller size afforded by electric motors to take some liberties with the traditional SUV shape (in this case, by practically discarding it). The Jaguar E-PACE, it was thought, was just a rumor.
Except that it wasn't. Even as we look forward to the Jaguar I-PACE later in 2018, another all-electric Jaguar SUV is being put through its paces under heavy camouflage. Its name, as you may by now have guessed, is the Jaguar E-PACE.
Specifications are scant. When the Jaguar I-PACE debuted last November in Los Angeles, it promised two 200 horsepower electric motors (400 net horsepower) and a four-second zero to sixty time. The smaller size and much lighter weight of electric motors means that you don't need to design the vehicle around its powertrain to the same degree that you would a gas-powered vehicle, and indeed it'd be easy enough to put the same motors in a larger Jaguar E-PACE.
We'll have to wait 'til later this year and the second round of auto shows to see if Jaguar finally takes the wraps off their latest SUV for all the world to see. One thing is certain: the company is definitely on a roll, and the next round of
new Jaguar vehicles
promises some big surprises. Watch this space, or come to Byers Jaguar at 401 North Hamilton Road in Columbus, OH today to see what years of heritage and innovation have brought us.